Cherries are my absolute favorite fruit and they are only in season for such a short time! There are so many health benefits to cherries so try adding them to smoothies, muffins, granola, or my Cherry Chocolate Chip Ice Cream! The secret to this super creamy ice cream is avocado, but you would never know it's in there. Plus no ice cream maker required!
Health benefits of cherries
Cherries are loaded with antioxidants and anti-cancer fighting properties. They also help fight inflammation in the body and can help with weight loss. Did you know that tart cherries are a natural pain reliever, especially for arthritic pain? They can also help with insomnia because they contain natural melatonin. Try an 8-ounce glass of tart cherry juice an hour before bedtime.
Cherries are also high in potassium which makes them a great food to help relieve high blood pressure. Need any more excuses to eat more cherries?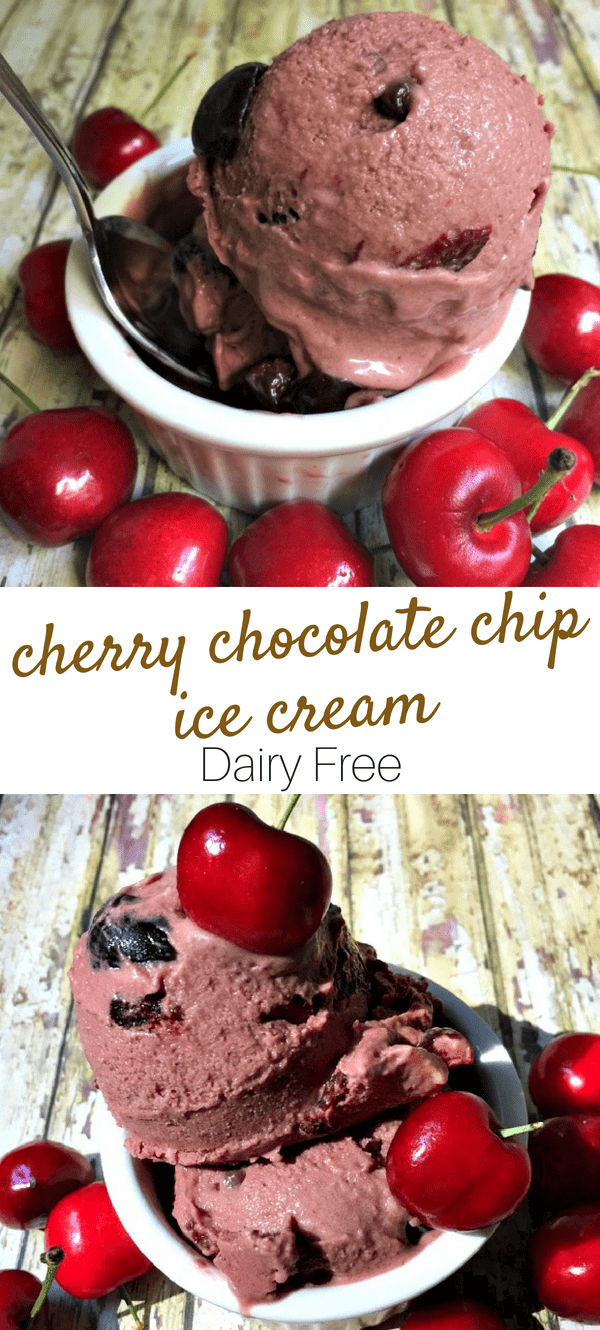 Let me know what you think in the comments below!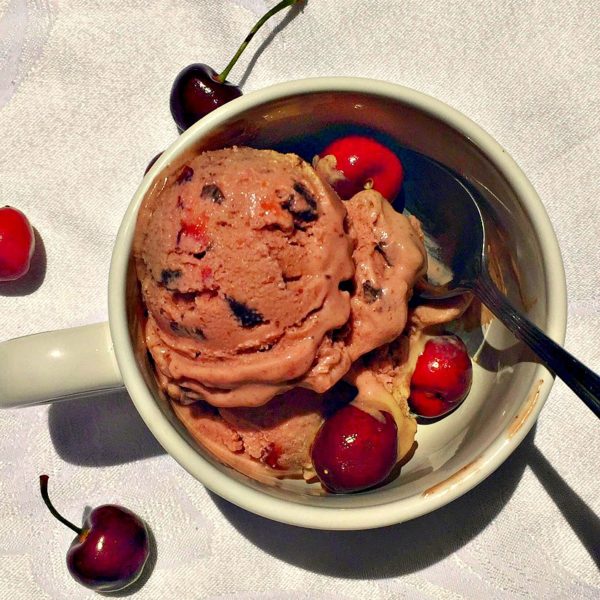 | | |
| --- | --- |
| | |
Combine milks, with 1½ cups cherries, monkfruit (or other sweetener), avocado, vanilla, and almond extract in blender and blend until smooth.

Add optional collagen and mix to combine. 

Ice cream Maker option: Chill mixture for 2 hours and then place in ice cream maker per instructions.  When almost frozen, stir in remaining cherries, chopped and chocolate chips.

Freezer option: pour mixture into an ice cube tray and freeze until solid.  Chill remaining mix.  When frozen, place all ingredients in blender and process until smooth.  Stir in remaining cherries, chopped and chocolate chips.  Serve soft or chill in freezer for firmer texture.
The following two tabs change content below.
Erin Sands is a Certified Culinary Nutrition Expert whose focus is on using food and nutrition to build health and reverse disease.
Latest posts by Erin Sands (see all)