One of the best parts of summer is juicy watermelon, the quintessential summer fruit! It goes great in recipes, topped on salads, or in this Shrimp and Watermelon Ceviche. I served it on my salt block which adds subtle salty flavor and makes for a pretty presentation! You can serve this as a light lunch or an extra special appetizer!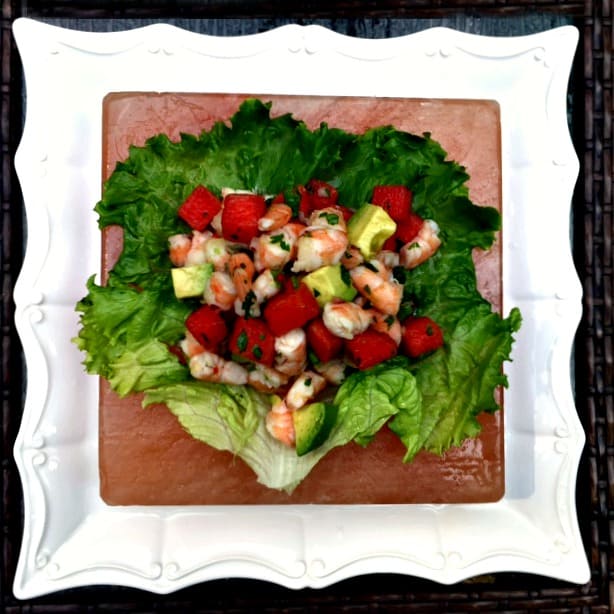 Health Benefits of Watermelon
Watermelon is one of the most alkalizing foods that you can eat which means that it helps keep your body's Ph level normal. It is also super hydrating as it is mostly water. Eating watermelon in the summer can help prevent heat stroke due to its high amount of electrolytes.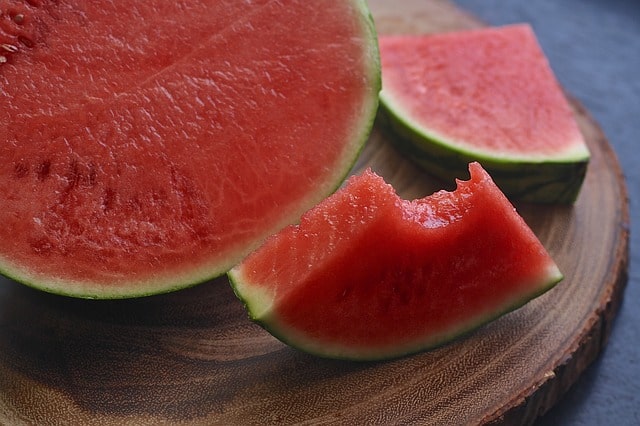 Did you also know that watermelon is loaded with antioxidants and a great source of Vitamin C? This helps fight cancer and protects your bones and cartilage. It is also a good source of beta-carotene, essential for eye health, as well as potassium which is good for high blood pressure and helps prevent heart disease. Plus, watermelon's pink color comes from the lycopene in it which has been proven to reduce cholesterol.
This low-calorie fruit is also an excellent go-to for staving off sugar cravings. Not only does the crunchy texture and sweetness satisfy your sweet tooth, the high fiber content also satisfies your hunger. Loaded with vitamins, mineral, and amino acids, watermelon should be a big part your diet in the summer!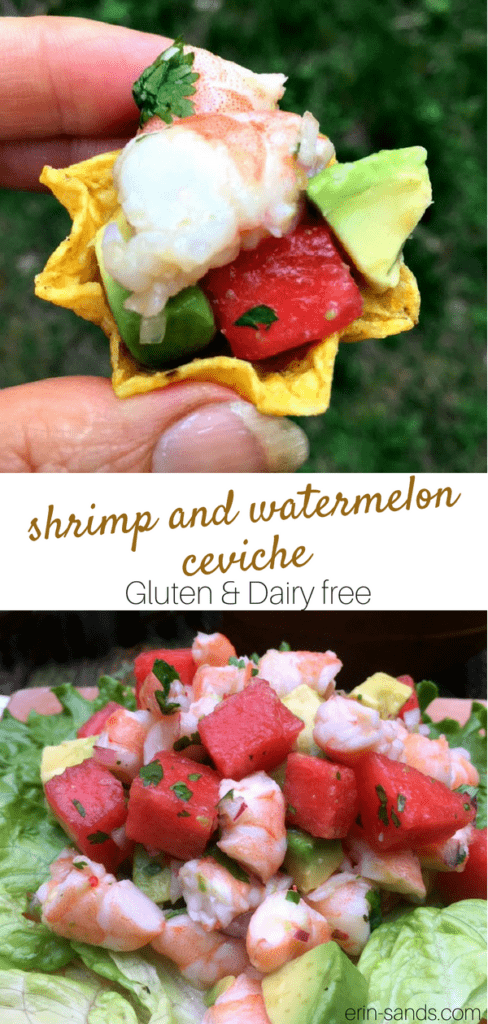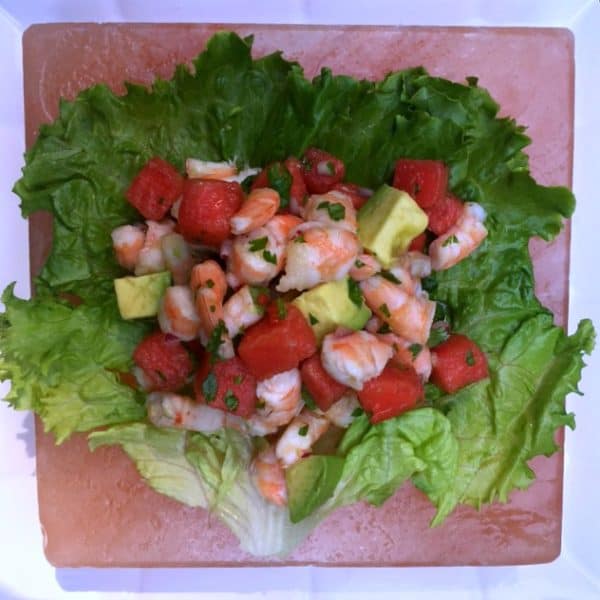 | | |
| --- | --- |
| | |
Slice shrimp into 1/2 inch pieces and place in medium bowl. Add lime juice, orange juice, red onion, and chili pepper; toss to combine. Chill for 20 minutes.

Add watermelon, cilantro, avocado, and cucumber and toss to coat. Season to taste with salt and pepper. Serve with baked plantains or tortilla chips.
The following two tabs change content below.
Erin Sands is a Certified Culinary Nutrition Expert whose focus is on using food and nutrition to build health and reverse disease.
Latest posts by Erin Sands (see all)