This Endive and Lettuce Salad with Scallops and Pistachios makes a perfect summer dinner! The pistachios bring out the nutty flavor of the scallops and it only takes minutes to prepare!
Choosing Scallops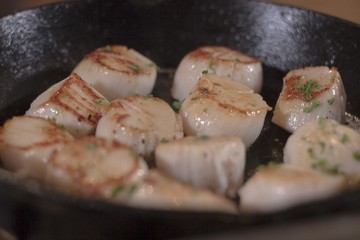 If you live near the coast, buy your scallops fresh from your local fish store. If not, quick frozen scallops are a great choice. Scallops are often soaked in phosphate which is the same ingredient used in soap and detergent, so make sure you look for scallops labeled "chemical free" or "dry-packed."
The key to cooking perfect scallops is to dry them thoroughly. Then use a good hot pan and only cook them for one to two minutes per side.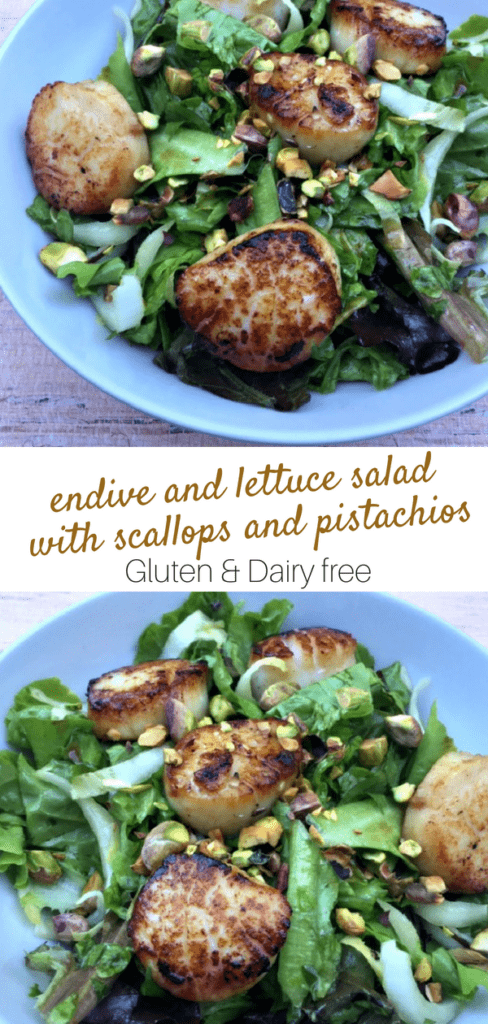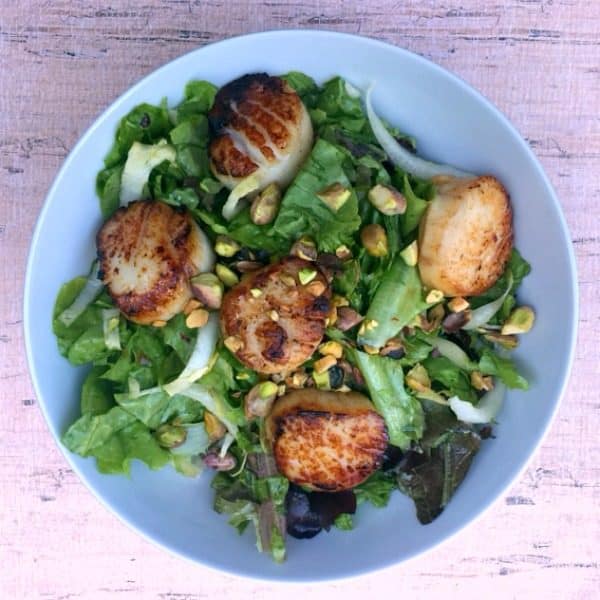 | | |
| --- | --- |
| | |
Toast nuts in a dry skillet over medium heat 3 to 5 minutes, until fragrant. Remove from pan and allow to cool.

To make dressing: zest lemon and squeeze juice into a medium bowl. Whisk in oil, dijon, salt, and pepper until creamy.

To make scallops: Heat ghee in large skillet over high heat. Season scallops with salt and pepper and place in a single layer in pan. After about 2 minutes, flip and cook on the other side 1 to 2 minutes more until opaque. Remove scallops, wipe out pan, and repeat to cook remaining scallops.

Assemble: Toss endive and lettuce with dressing and divide among dishes. Place scallops on tops and sprinkle with pistachios. Serve.
The following two tabs change content below.
Erin Sands is a Certified Culinary Nutrition Expert whose focus is on using food and nutrition to build health and reverse disease.
Latest posts by Erin Sands (see all)